--- Member Statistics ---

17,832 members, 45 online
Newest member: pacsiah

TSP Home Page


Any idea what happened to the TSP.gov home page? There used be be an sliding adjustment scale for the L Income Fund that would represent allocation changes present into the future with the new TSP allocation strategies for the L Funds.



---




F Fund?


It looks the majority of changers are going 100% F Fund today. Good choice. I think/predict/make totally useless comment that rates won't change much from what they are now and so the F Fund should be safe...or so we hope.


Best,

Me



---




Fantasy TSP not showing YTD for 2018?


Hi, just wondering if it's me or anyone else noticed that YTD for 2018 is missing from fantasy TSP?



---




Roth Thoughts.... by Mmmmmbeer


Sort of a fun thing... I went 100% Roth TSP... and maxing out since uhhmm.. July 2016... today my Roth balance is $31,748.74... with at least 5.75 more years of contributions but really.. 15 more years of growth until 59.5.

Shoot... with 5.75 years left... thats $109,250 in contributions alone prior to retirement @ 50... not to mention growth

And THEN it has 9.5 years to grow unfettered until I can draw off it... so 150k at a minimum with 10 years growth there abouts... could be pretty awesome..

Thats exciting... imagine having 300-800k in roth when your eligible to draw it.... thats life changing money... lineage changing almost.



---




FY2019 Raise will be approved


Good Morning All,

Good news for the whole website. 1.9% pay raise going into effect, once the Bill is signed by our President. *edit* this is Retroactive, so this goes back to Pay Period 1 as well.

https://www.washingtonpost.com/politics ... 7c1173fe59

Also, there is a stand-alone bill for a 2.6% pay raise in the Senate. I doubt this will pass, as that would be a 4.5% raise for one year (1.9 + 2.6), but I left the Bill for your review.

https://www.congress.gov/bill/116th-con ... 7D&s=6&r=5



---




Can We All Just Unionize Already?


Can we all agree to go on strike after the government reopens if we run into another government shutdown?

I'm tired of being treated like a political pawn while inflation gobbles up my paycheck.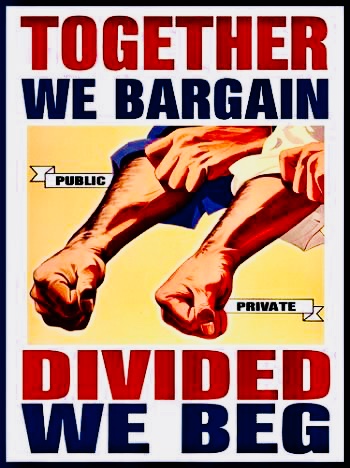 Magnetic Power of the 50-Day


The 50-day is the most watched of all MAs. It and the 100- and 200-day moving averages are probably the most commonly found lines drawn on any trader's charts. They are considered significant levels of support or resistance.

Through trial and error using various MAs, the 50 day Exponential Moving Average has shown me that there must be some magnetic power to it. Especially when the market is rallying. And maybe one of the best indicators of over-bought levels. A gauge for the too high, too fast. For DWCPF (S Fund) the magic number is somewhere around 40-45.

In an up-trending market, as prices climb, the 50-Day EMA climbs also. And with strong up-trends the space between price and the 50-Day will widen. However, price climbs to a certain height above the 50-day, and drops back down. Or starts zigzagging sideways until the 50-Day catches up.. There is magnetism to it. Some forces, I don't know what, says, "Prices have climbed too high too fast, let's ease off a little".

A two year chart from Oct 2016 to Oct 2018.


http://schrts.co/qSyUDRdX

Now look at Oct until now. I thought Feb 5 would be the turning point, but the "The Powers That Be" said no.
http://schrts.co/tfYsKyhu
---
Find us on Facebook!
Professional TSP Advisory Returns
** Updated monthly
What is this?
** Registered Investment Advisor
Join FantasyTSP™
Track allocation performance
Talk with other TSP investors
Learn new investment strategies
Compete for Leader Board listing
Monitor TSP share prices
and much more...
Register Free
TSP Share Prices for Feb 19, 2019
| | | | | |
| --- | --- | --- | --- | --- |
| | | Close | Day | YTD |
| | G Fund | $16.0514 | +0.03% | +0.37% |
| | F Fund | $18.3688 | +0.14% | +1.25% |
| | C Fund | $39.9739 | +0.16% | +11.19% |
| | S Fund | $51.3814 | +0.22% | +16.84% |
| | I Fund | $28.9196 | +0.22% | +8.26% |
| | L 2050 | $19.8854 | +0.17% | +9.08% |
| | L 2040 | $34.3775 | +0.15% | +7.96% |
| | L 2030 | $31.6180 | +0.13% | +6.68% |
| | L 2020 | $27.7150 | +0.08% | +3.44% |
| | L Income | $20.1823 | +0.07% | +2.50% |